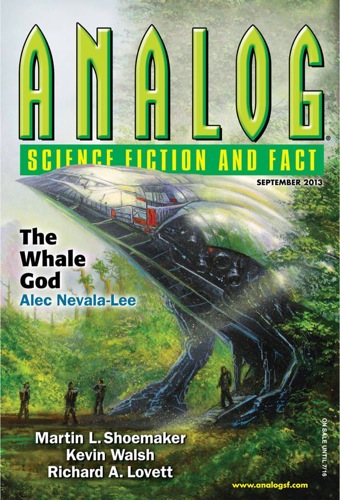 Analog Science Fiction And Fact, September 2013
by Trevor Quachri
My rating: ★★★☆☆
Read From: 16 July 2013 - 24 August 2013
There were some decent stories in this issue.
Murder on the Aldrin Express—The hard nosed captain of a solar transport investigates a potential murder. There are more than a few references to a similarly named Agatha Christie story.
Creatures From a Blue Lagoon—Have you ever wondered what it would be like to be an intergalactic, inter species veterinarian? Probably not nearly as much fun as you'd think. But this story was fun.
Life of the Author Plus Seventy—Debts. Cryogenics. And statutes of limitations. Can you win against the machine?
Wreck Support—Archaeological find of an ancient tech support document.