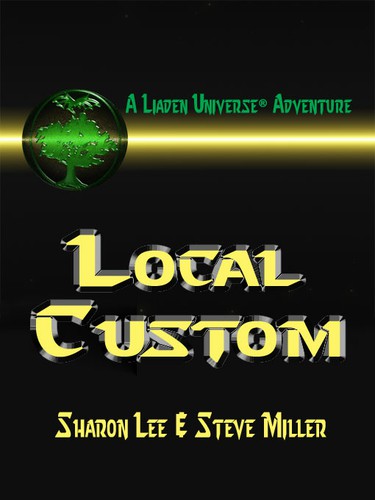 My rating: ★★★★☆
Read From: 26 April 2014 – 28 April 2014
Goal: Series
Three years ago, Er Thom yos'Galan met and had a torrid relationship with Anne Davis. He hasn't seen her since and has spent the last three years acting as a Pilot for Clan Korval. Duty requires that he take a wife and produce an heir for yos'Galan. But he hasn't been interested in, or attracted to, any woman since Anne Davis.
In desperation, he decides to visit her one last time. He intends to declare his love (verbalizing it for the first time) and then return home. Once home, the Healers will dim his memories and he'll be able to move forward, as a dutiful son to the clan.
His good intentions quickly go awry and he's drawn right back into the torrent of emotion that he never left behind. Anne, it transpires, is still equally enthralled with him. She loves him too much to allow her love to stand between him and Duty. He loves her too much to allow Duty to take her from him without a fight.
The real problem is the fact that he's Liaden and she's Terran. He thinks he understands Terran culture and mores. And she, a professor of Comparative Linguistics, think she understands him and Liaden Culture. And, yet, they spend the entire novel never quite communicating on the same level. They're constantly misunderstanding each other and those misunderstandings threaten to tear them apart.
This is a romantic tale, almost a comedy of manners. At times, it put me very much in mind of the conflicts central to all Jane Austen novels. The real conflict is between two lovers who struggle to transcend two very different Cultures and two different conceptions of Duty. In the end, of course, they do. But the journey is the interesting part. This is another enjoyable story in the Liaden Universe.