Review: Hillbilly Elegy [★★★★★]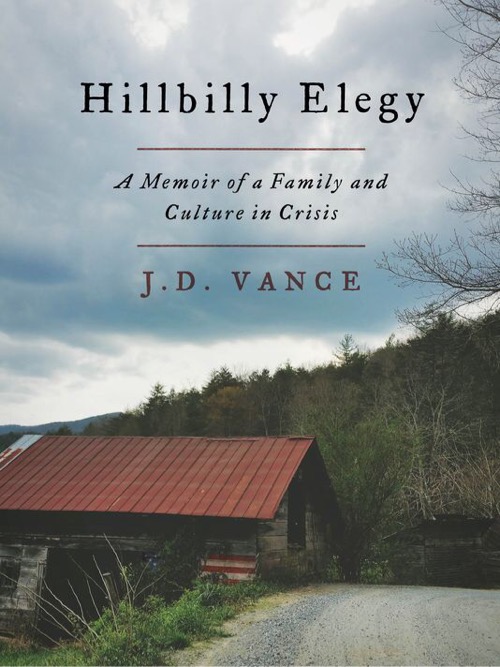 Hillbilly Elegy
by J. D. Vance
My rating: ★★★★★
Read From: 27 August 2016 - 10 September 2016
Goal: Non-Fiction
I highlight the things I read for one of three reasons: because I vehemently disagree with it, because I agree with it, or because it makes me think. I've highlighted this book more than any other and all of it made me think.
J. D. Vance writes his story, of how he achieved the American dream. He's now a successful lawyer and venture capitalist, living in San Francisco, married, and with two dogs. He started as a hillbilly in Eastern Kentucky, lived with his mother, grandparents, and a string of his mother's boyfriends and husbands. He came from a broken home — in nearly every way that it's possible for a home to be broken.
While this is a story about overcoming obstacles, it's really a story about the obstacles and how daunting they are. This is a story about J. D., but it's really a story about hillbilly culture and how it's both an asset and an incredible hindrance to success.
I was enthralled by this book and often had trouble putting it down. But I also had multiple nights when I had to put it down, because J. D.'s story was wrenching and too emotionally draining to just power through.
This book, more than anything else I've ever heard or read, showed me how incredibly privileged I've been. Not in finances — I definitely didn't grow up rich — but in having an intact family, in having stability, and in having a supportive community who never told me anything other than how I would succeed in life. J. D. Vance's story was educational, in the best possible way.
This book is worth your time.