Joshua 10 (The Sun Stilled)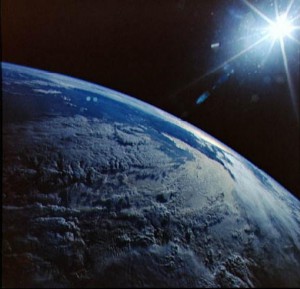 And welcome back to the Internet's greatest Bible commentary, in which Yours Truly reads through the Bible and explains its many mysteries as best my limited education allows. I encourage you to read the Good Book along with me, because my time's too valuable to write summaries. Here we go!
10:1. [The Amorite kings learned that]...the inhabitants of Gibeon had made peace with Israel, and were among them;

10:2. That they feared greatly, because Gibeon was a great city, as one of the royal cities, and because it was greater than Ai, and all her men were mighty.
In these setup verses lies another hint that the various episodes of Joshua's campaign were originally standalone stories. We have here five Amorite kings going ape over Gibeon joining Israel, "because it was greater than Ai" - a comparison which should mystify any reader who recalls how Ai is described only two chapters ago: "they are but few" (7:3). Ai is understood by the writer of Joshua 8 to be a pathetic distraction that unfortunately develops into something bigger due to Achan's sin, but here the writer - be he the same man or another - is clearly imagining a city of somewhat more repute.
10:3. And Adonizedek, king of Jerusalem...
Adonizedek is the second king of Jerusalem mentioned in the Bible, after Melchizedek, and his name merits some attention. Most believe it translates into English as "My Lord is Righteousness" just as Melchizedek's does "Righteousness is my king", but both meanings may be the result of reinterpretation by later Hebrew and Christian thinkers. "Tzedek" could also be the name of a deity, possibly a second name for the Canaanite god El _before he became the _Elohim we all know and love, and if so that would fit very well with the naming practices of Canaanite kings, including the Israelites themselves. They often incorporated their patron deities' names into their own.
10:5. And the five kings of the Amorites, the king of Jerusalem, the king of Hebron, the king of Jarmuth, the king of Lachish, the king of Eglon, gathered together and went up, they and all their camps, and encamped on Gibeon, and made war against it.
The Amorites were a powerful people who are nevertheless well past their heyday here, at least if we're assuming that this war is really happening when the Bible says it is. From 2000-1600 B.C.E. they were so dominant in Mesopotamia that scholars sometimes refer to that cultural and political phase of the Levant as the Amorite Period. Hammurabi, the famous king of Babylon, was an Amorite. Their hegemony was eventually broken by the Hittites, who themselves imploded before the time of Joshua's invasion.
5:10. And the Lord confused them before Israel, and slew them with a great slaughter at Gibeon, and they chased them by the way that goes up to Beth-horon, and smote them to Azekah, and to Makkedah.
"Confusion" might better be read "chaos". I've heard on more than one occasion a historian say that casualties in ancient warfare were usually light until for whatever reason one side broke formation and ceased to function as a unit. At that point people really started dying in large numbers - mostly on the side which had caved. The Lord is simply being credited here with the breaking of the Amorite ranks.
5:11. And it was as they fled from before Israel, and were in the descent of Beth-horon, that the Lord cast down great stones from heaven upon them to Azekah, and they died. There were more who died with the hailstones than whom the children of Israel slew with the sword.
What do we make of this record of a miracle?
Christian apologists bristle when skeptics dismiss accounts like this one out of hand, but I don't think they're fairly acknowledging the propensity for absolutely bizarre embellishments to which ancient scribes apparently leaned. An Egyptian pharoah had it written down (prior to winning the actual fight) that the gods had drowned his opponents in a giant tidal wave. Jewish writers claimed that an angel saved Jerusalem by striking down 185,000 Assyrian soldiers... after which Hezekiah apparently bribed Sennacherib to leave out of pity. Other examples abound. It wouldn't be unfair to suggest the stones raining down from Heaven in this story are a complete fabrication. It certainly wouldn't be unfair to suggest that they're just embellished hailstones, taken as a sign.
5:13. And the sun stood still, and the moon stayed, until the people had avenged themselves upon their enemies. Is this not written in the book of Jashar?
Creation.com has done its homework on other cultures' versions of this famous miracle, while of course remaining predictably certain that the Book of Joshua's version is the true account. I'll quote it here:
"[Many] cultures have legends that seem to be based on this event. For example, there is a Greek myth of Apollo's son, Phaethon, who disrupted the sun's course for a day... In fact, the New Zealand Maori people have a myth about how their hero Maui slowed the sun before it rose, while the Mexican Annals of Cuauhtitlan (the history of the empire of Culhuacan and Mexico) records a night that continued for an extended time... It should also be noted that the Amorites were sun and moon worshippers."
I'd append to the last sentence of the above paragraph: "Like everyone else." Sun worship is so prevalent a feature of ancient religion that it's almost not worth noting the Amorites practiced it.
It's even found in the religion of the Hebrews, in this very story. Joshua's demand of the celestial bodies to freeze takes the form of a poetic couplet in the midst of a story otherwise composed of prose, which is about as big a hint as there can be that Joshua's words pre-date the story around them. Divorced of its context the quotation suggests itself to be a pagan incantation, famous saying, or both; the exact words of miracle workers, including Jesus, were often repeated verbatim by magicians in an attempt to achieve the same results. The couplet can also be taken as Exhibit B in the case that Joshua as a character pre-dates his Biblical incarnation (see Joshua 1 in this series).
Concerning the "book of Jashar" (also spelled "Jasher") mentioned in 5:13: while many think the book is the source for this story and simply no longer exists, Orthodox Judaism identifies it as another name for the Torah.
5:14. And there was no day like that before it or after it, that the Lord hearkened to the voice of a man, for the Lord fought for Israel.
The writer of the Book of Judah now has to cover for the fact that he just quoted a man's successful ordering around of the sun and moon: really, of course, God did it.
Whew. I knew this was going to be a long entry. I got to get to bed.
NEXT TIME: We continue our daringly sequential exegetical escapade with Chapter 11.
Bible Translation: Judaica Press's Tanach with Rashi commentary, courtesy of Chabad.org.
OTHER POSTS IN THIS SERIES: